scholarship program
Educating the public about the safe use, safe storage, and safe disposal of opioid medications is the Alliance's top priority. We recognize that pharmacists play a critical role in patient education and that is why we have a scholarship program that supports aspiring pharmacy students at the CU Skaggs and at Regis University pharmacy schools. Studies show that pharmacists are among the most trusted professionals in the United States and we believe they can play a crucial role in helping patients use their drugs safely.

The scholarship is open to those who will be a second (P2) or third-year (P3) pharmacy student during the scholarship period. The application period begins in January and ends in mid-March. All finalists are interviewed by a panel of Alliance board members. For information on how to apply, email info@jpopioidalliance.org.
2021-2022 Scholarship Recipients

CU Skaggs School of Pharmacy
Kylie Chavez is the JP Opioid Interaction Awareness Alliance's 2021-2022 scholarship recipient at the CU Skaggs School of Pharmacy. In her application she wrote, "I will fight tirelessly to educate the public and spread awareness of the epidemic to everyone." It was that commitment, and the passion she demonstrated in her interview that earned Kylie this award.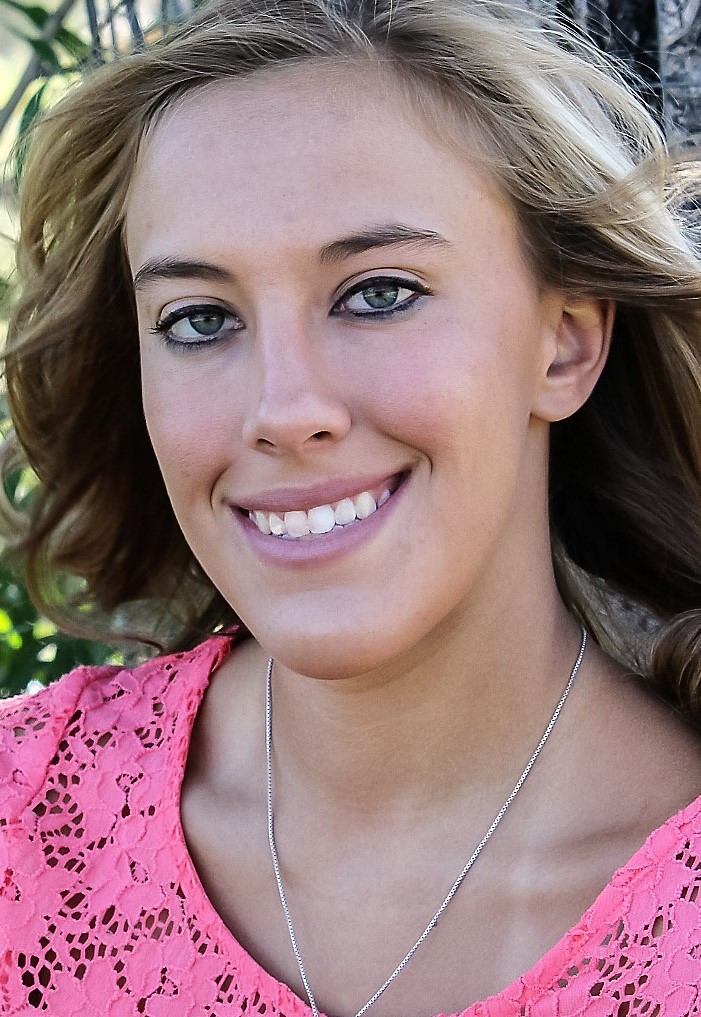 Whether in a pharmacy, a hospital or an emergency room, pharmacists are often the last touch point between a patient and a prescription. This puts them in a position to play a crucial role in helping people use their drugs safely. That is why JPOIAA's pharmacy-student scholarship program is so essential.
Kylie wrote in her application that "early exposure to disease, healthcare facilities, and death" enable her to connect more authentically with patients and their families and that "seeing firsthand the damage uneducated drug use can cause to the user as well as their family and friends" all motivated her to pursue a career in pharmacy. She also provided her vision of the pharmacist's role in the opioid epidemic saying, "Pharmacists must be committed to serving their patients. They must be committed to alleviating the suffering of humanity, to advocating for those who are unable or unwilling to advocate for themselves, and to educating future generations of pharmacists to do the same."
Kylie's interest in pharmacy began the summer before she entered college when worked as technician at a local Walgreen's Pharmacy, a job she continued each summer during her college career. That long-term commitment combined with her clear understanding of JPOIAA's vison of the importance of pharmacist's in controlling the opioid epidemic all contributed to her selection as JPOIAA's eighth scholarship recipient at CU.
Regis School of Pharmacy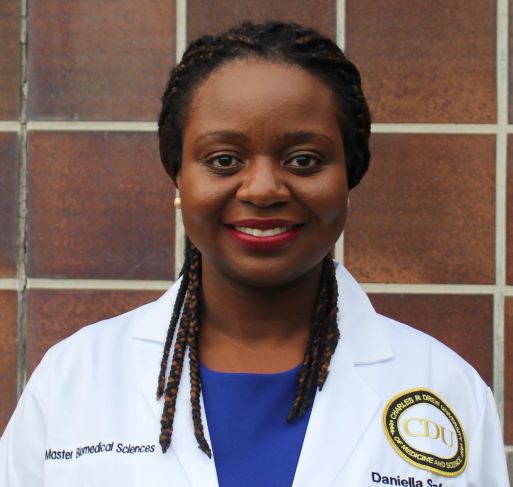 The JP Opioid Interaction Awareness Alliance is proud to announce that Daniella Salawu has received the 2021-2022 Regis School of Pharmacy Scholarship. Daniella is the fifth JPOIAA scholarship recipient at Regis and she received this award because of her commitment to creating a better environment for people suffering from health issues.
JPOIAA recognizes that pharmacists are often the final voice between the patient and his/her medication. Because of that unique position, pharmacists play a critical role in patient education and that is why JPOIAA is proud to offer a pharmacy scholarship each year.
Daniella's vision of the pharmacist's role in the opioid epidemic totally aligns with the Alliance's and was summed up in her application where she wrote, "I want the opportunity to use my skills most efficiently to serve people, and I believe being a pharmacist would help me achieve this. I want to help patients by dealing with their chronic diseases and help save lives and improve patient outcomes."
Multiple factors contributed to Daniella's selection as this year's JP Opioid Interaction Awareness Alliance Regis scholarship recipient. They included her:
Work as a research assistant intern at a non-profit organization where she completed research about therapy for mental illnesses and studied alternative treatments and therapies for mental illnesses.
Stated desire to provide unambiguous communication to her patients in order to explain complex topics.